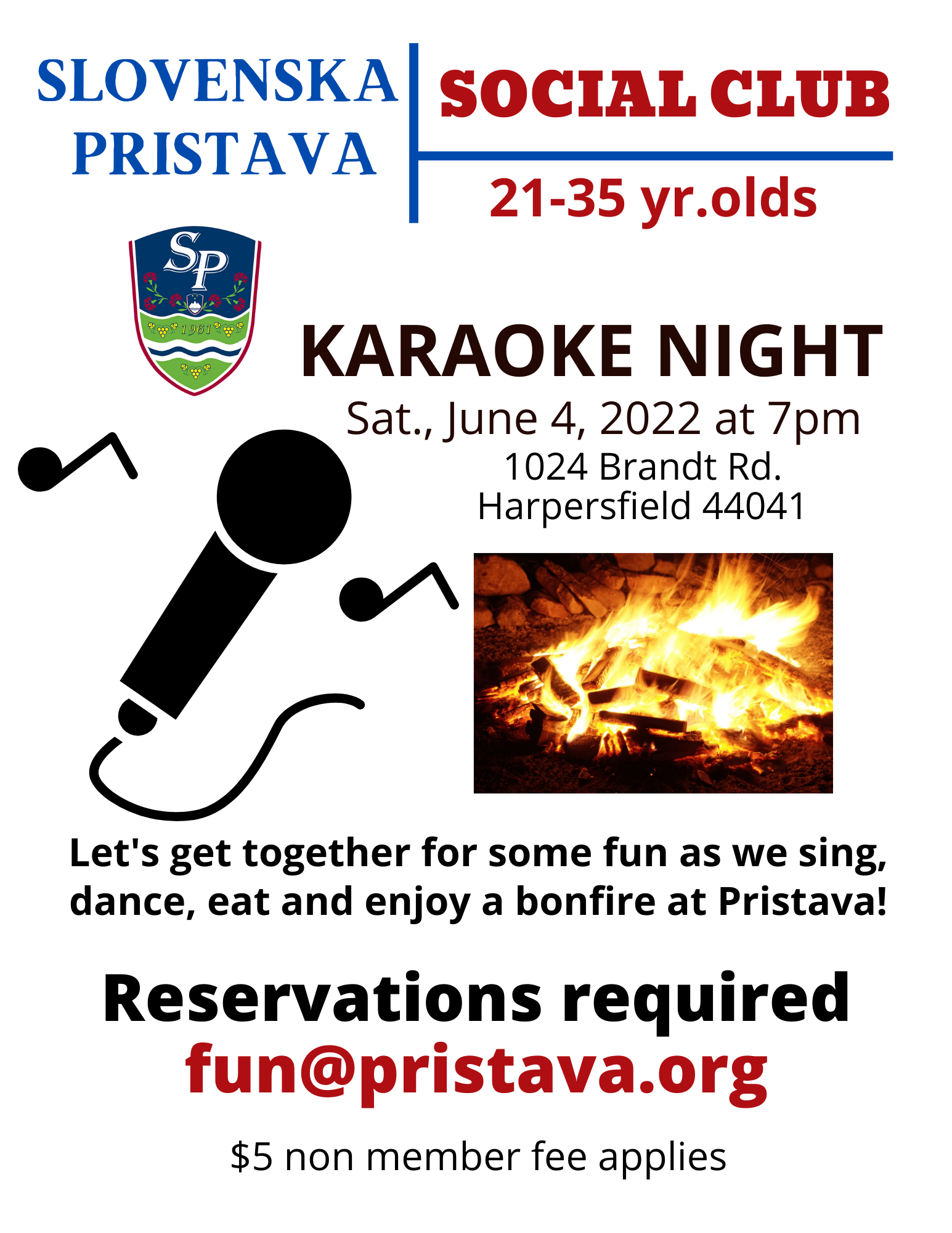 PRISTAVA SOCIAL GROUP is for the 21 to 35yr. old crowd who are invited to get together once a month for various activities.
These gatherings will be held on Saturday nights at Pristava.
The first get together will be on Saturday June 4th, 2022.
Events include Karaoke night, wine/bourbon tastings and a game night.
Spread the word and let's have some fun meeting other younger members.
To get on the mailing list or help out with these events, email fun@pristava.com