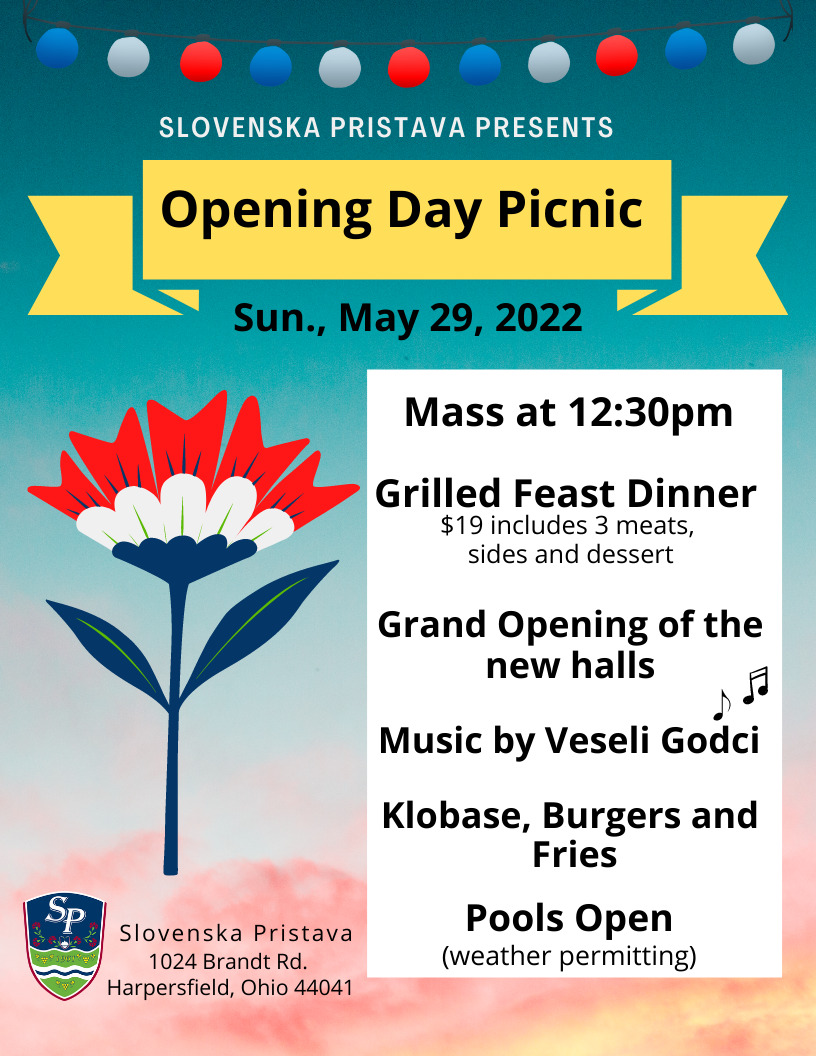 OPENING DAY PICNIC/POOL OPENING and MASS Sunday, May 29th.
Start the 2022 season with our Opening Day Veselica featuring "Slovenska Hrana Na Žaru", or Slovenian-style grilling feast!
Mass begins at 12:30pm and will be held at the Chapel.
Dinner will follow and includes a variety of grilled meats cooked to perfection along with side dishes and dessert. Dinner is $19.00- no reservations required. In the afternoon we will serve our famous hamburgers/fries and klobase and listen to the music of Veseli Godci.
If you would like to help at this picnic, or have any questions, please call or email Andrej Ribic andyribic@hotmail.com or 440-539-
4751.
Non-members $5 entrance.