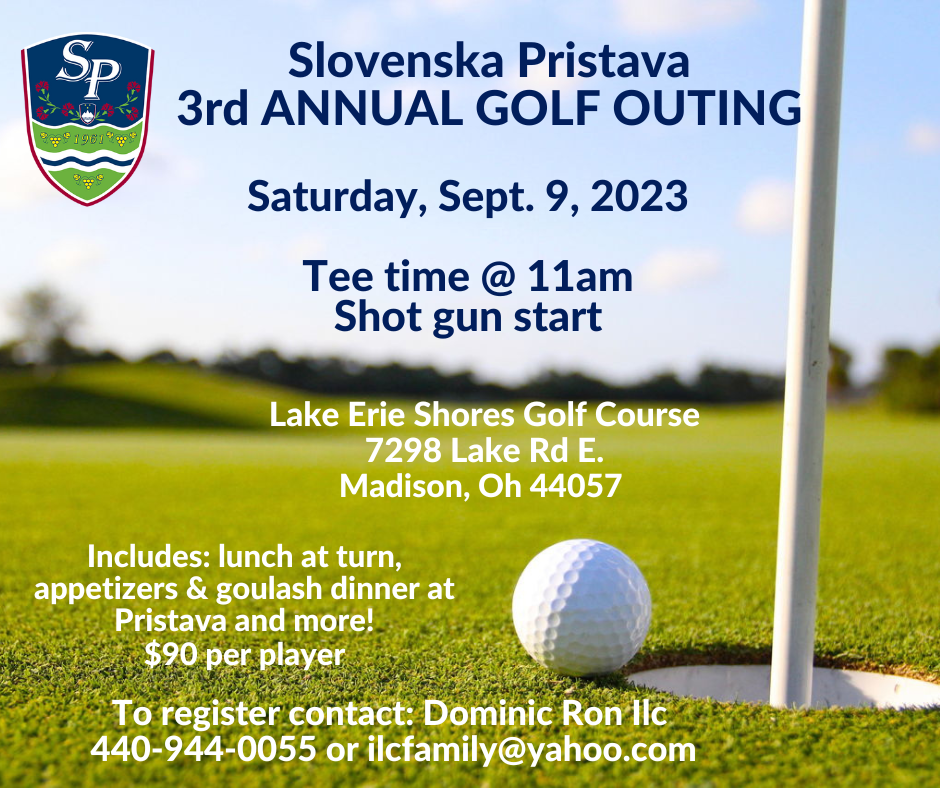 Announcing Slovenska Pristava's 3nd Golf Outing on Saturday, September 9, 2023.
Tee time is 11 am at Lake Erie Shores.
$90 per golfer and includes, golf, lunch at the turn, then we will all head back to Pristava for delicious appetizers and dinner and of course, a little shot of slivo.
Contact Dominik Ilc at 440-944-0055 or ilcfamily@yahoo.com to register and get more details.
Bring a friend and let's play some golf!