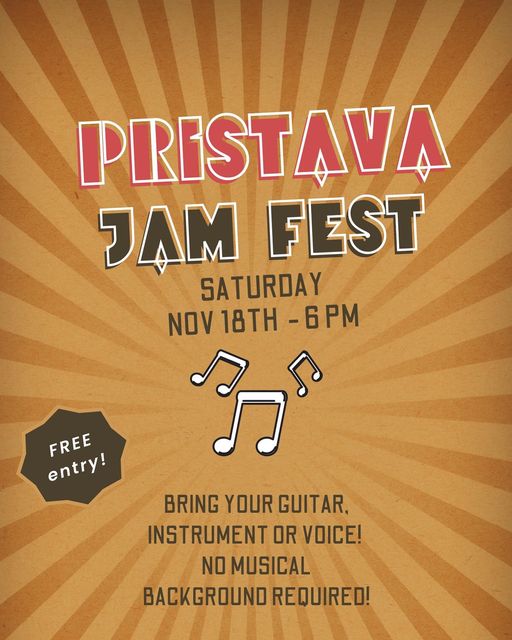 Enjoy an evening of acoustic guitar and keyboard music where you are the musician and singers!
Bring your guitar or acoustic instruments along with your voice.
We will project the words to popular songs from the 60's to present along with the guitar chords.
Let's hear the Beatles, Eagles, James Taylor, and many other classics in a "jam session" that will resonate in our new acoustical hall.
You don't have to be a musician to participate.
So join in on the fun- ALL are welcome! Bar will be open. Free admission.