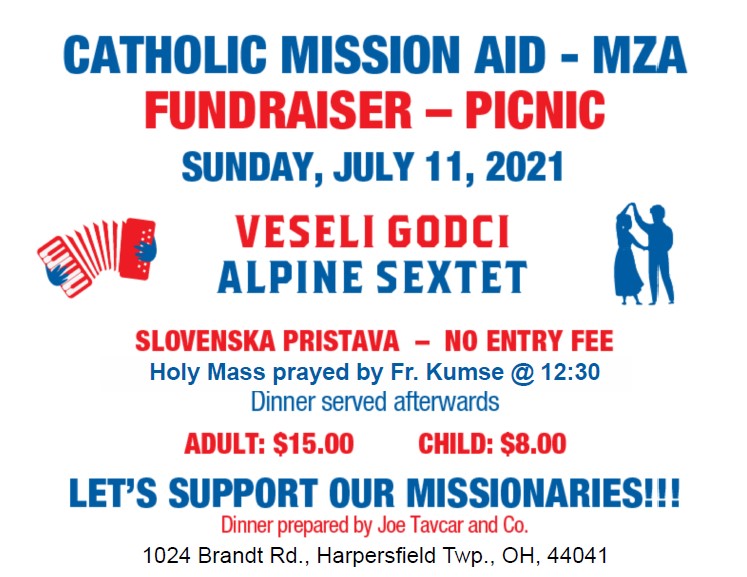 LET'S SUPPORT OUR MISSIONARIES!!!
The picnic will start at 12:30 with Holy Mass prayed by Fr. Kumse.
Dinner will be served afterwards catered by Joe Tavcar. The menu will be breaded chicken fillet with either picata or marsala sauce (or no sauce), potato, vegetable, salad, apple strudel and coffee.
Adult: $15.00
Child: $8.00
Homemade specialties are welcome for the Bake Sale.
Veseli Godci & Alpine Sextet will be playing your favorite polkas!
Contact Tony Lavrisha with at 216-531-3413 or meti@aim.com with any questions.