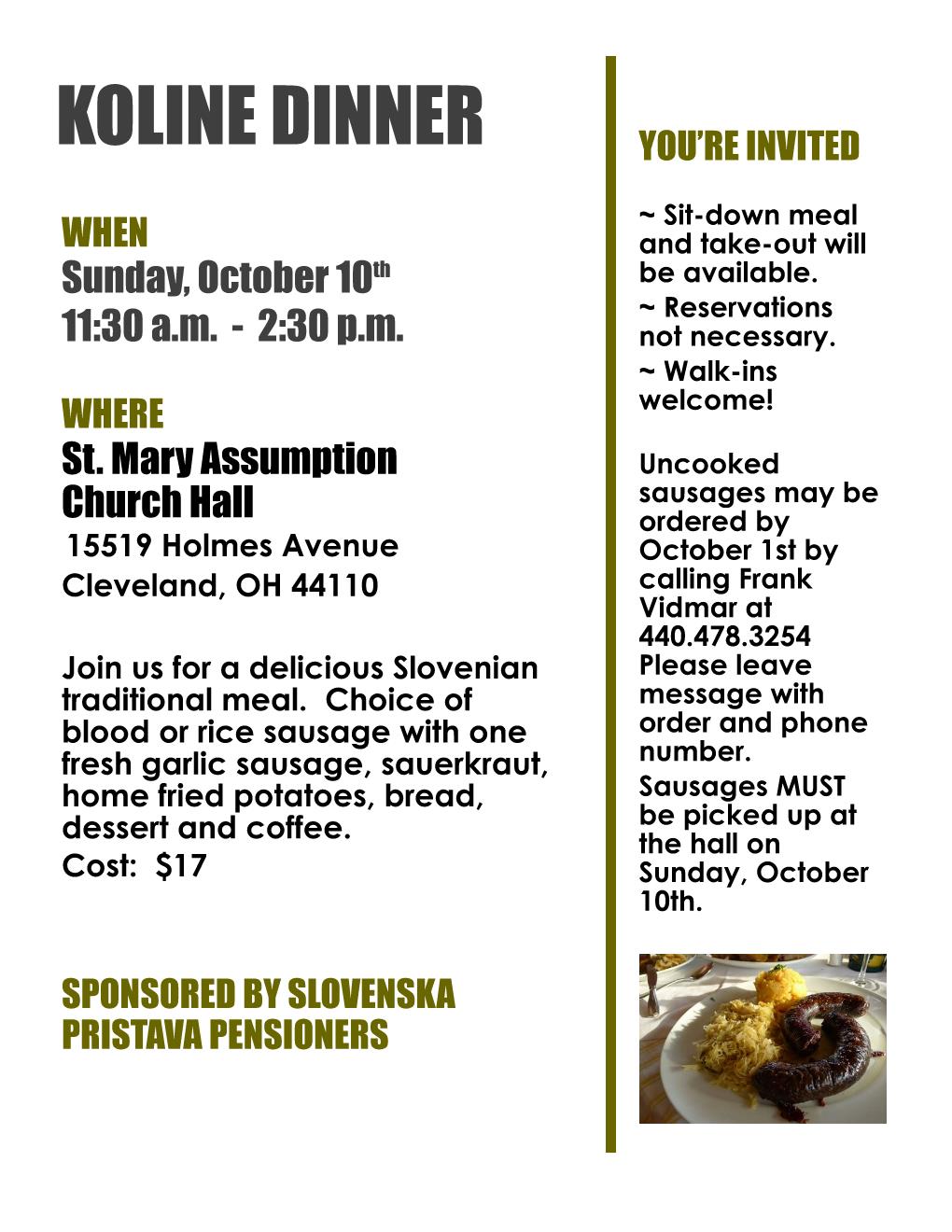 Slovenska Pristava Pensioners Koline Rice & Blood Sausage Festival Sunday, October 10, 2021
Special Note:
This year's Koline is at

St. Mary's of the Assumption Church Hall in Collinwood

due to schedule conflicts at Pristava.
Please tell your Grandparents, Parents, Aunts/Uncles, Siblings and Children.
Join us for a delicious Slovenian traditional meal.
Choice of blood or rice sausage with one fresh garlic sausage, sauerkraut, home fried potatoes, bread, dessert and coffee.
Cost: $17
~ Sit-down meal and take-out will be available.
~ Reservations not necessary.
~ Walk-ins welcome!
Uncooked sausages may be ordered by October 1st by calling Frank Vidmar at (440) 478-3254.
Please leave message with order and phone number.
Sausages MUST be picked up at St. Mary's hall on Sunday, October 10th.