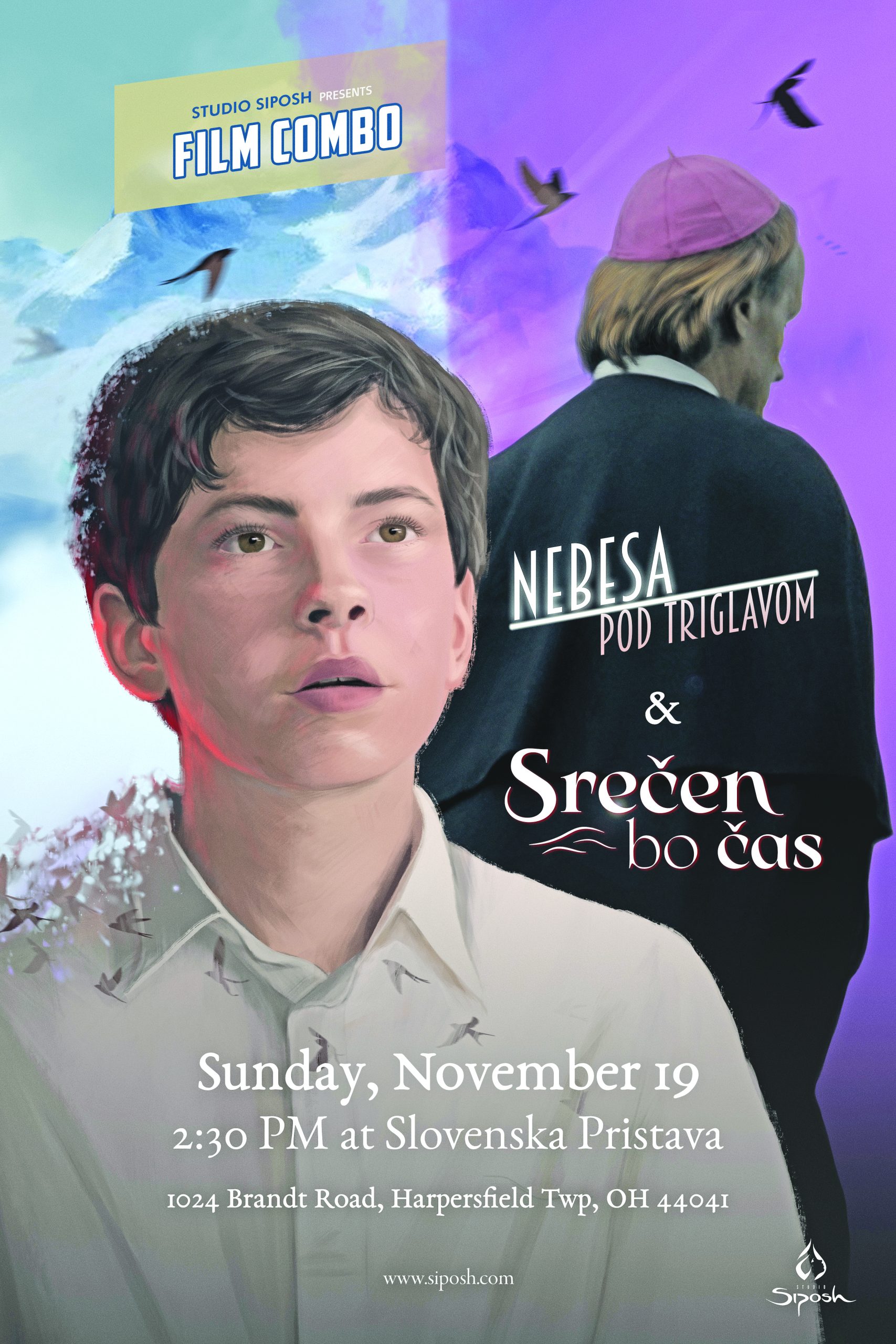 Show time is 2:30pm
These films are brought to us by Studio Siposh as it helps us understand more about our Slovenian heritage. This is a great way to show the younger generations a glimpse of the past. Below is the movie information.
Srečen bo čas (The Dawn is Near)
Studio Siposh (and director David
Sipos from Slovenia) will show Nebesa pod Triglavom and also a feature docudrama
Srečen bo čas (The Dawn is Near). A modern film portrayal revealing the background of the visionary
work of Anton Martin Slomšek. A story woven from many threads about a man who deeply respected
the environment in which he grew up and later worked. With his determination and great efforts, he
moved the domestic cultural space alongside other European nations, which were experiencing their
renaissance in the middle of the 19th century. Srečen bo čas is an inspiring story about a man who knew
the Slovenian soul and dedicated his entire life to it. https://youtu.be/rT8N4qV_dEA?si=P4Ra187Z7cuMMwS4
Nebesa pod Triglavom (https://vimeo.com/869044828/102bf94ee1) This short film unfolds a gripping narrative in the midst of
World War II that mirrors the real-life struggles of those forced to escape Slovenia under the looming threat of death.
The story revolves around a 13-year-old boy, who assists his mother in their family's convenience store.
In a town overshadowed by the presence of both Italian soldiers and partisans, the boy experiences his
first crush, on the girl next door. However, a fateful night shatters his innocence, propelling the boy
into a world of profound choices between seeking revenge and embracing forgiveness.
Slovenian in English subtitles