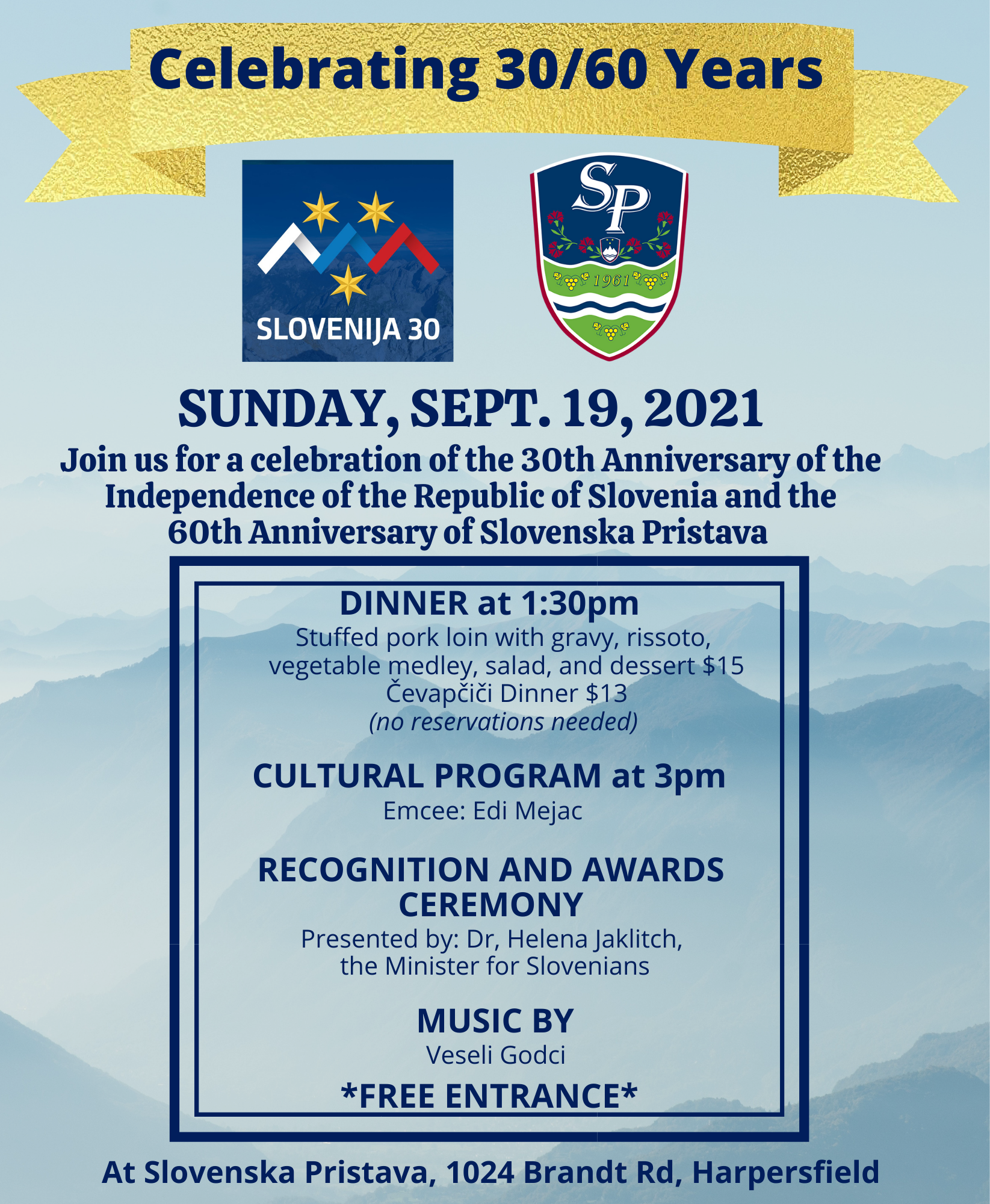 30/60 Anniversary Celebration at Slovenska Pristava Sunday, September 19, 1pm.
The Slovenian Consulate General Alenka Jerak, in collaboration with Slovenska Pristava, will be hosting the 30th Anniversary of Slovenia's Independence as well as celebrating the 60th Anniversary of Slovenska Pristava.
Starting at 1:30pm, enjoy a stuffed pork loin dinner ($15) or Čevapčiči ($13)
At 3pm, Edi Mejac will emcee the Cultural Program. Recognition and Awards Ceremony will be presented by Dr. Helena Jaklitch.
Musical talent by Veseli Godci.
To help with this event, email: fun@pristava.org
To receive updated information, like us on Facebook, refer to the website or call the information hotline at 440-290-9615.
Free Entrance.