St. Vitus Parish Picnic 2022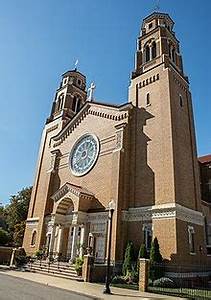 St Vitus Parish Picnic. Sunday July 17, 2022 at Slovenska Pristava.
St. Vitus Parish, established in 1893 as the first American Slovenian Roman Catholic parish in the state of Ohio and diocese of Cleveland.
Mass, dinner and entertainment will be provided as we get closer to the event.
The kitchen will provide side food, Slovenian sausage, hamburgers/cheeseburgers, french fries, etc., during the afternoon AFTER the dinner.
There is no parking or admission fee on July 17, 2022, courtesy of St. Vitus Parish.
The swimming pool will also be open with nominal fees for Pristava members as well as non-members of Pristava.
For additional information call the parish rectory at 216-361-1444.